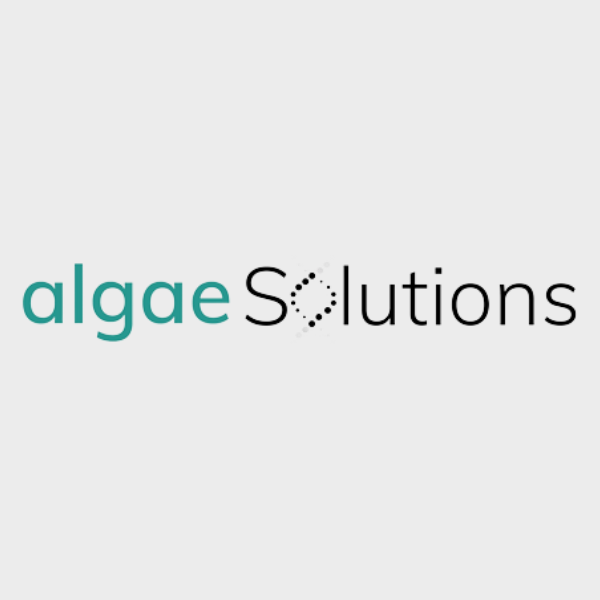 Description
The main objectives of the ALGAESOLUTIONS project are a) to provide innovative solutions to common problems of algal producers by increasing the productivity, quality and market value of the biomass produced and b) develop five products with high commercial value: i) AllPhaeo+, a microalgal product enriched in fucoxanthin and polyunsaturated fatty acids (PUFA) and ii) AllNanno+, a microalgal product enriched in the PUFA eicosapentaenoic acid (EPA) aiming for the aquaculture feed sector; iii) AtlanticNori+, a macroalgal product enriched in phycobiliproteins and PUFA and iv) ConchoNori+, a macroalgal product enriched in mycosporine-like amino acids and phycobiliproteins, using the Porphyra microscopic stage with strong potential for the food market as well as application in the cosmetic industry; and v) CleanCulture, a kit for early detection of algal contaminants for algal producing companies.
To attain these two objectives, ALGAESOLUTIONS will develop and provide the entrepreneurial partners of the project with two innovative technological tools:
I. LEDsScale, a high-throughput algal scale-up system, which will decrease time and labour by 25% compared to traditional approaches;
II. LEDsInduce, a high-value target metabolite induction system to be used as a finishing step during algal cultivation to increase pigment, PUFA or protein content in algal biomass by up to three-fold.
These innovative products and solutions will have a high economic value, as they will increase revenue and decrease costs and risks inherent in industrial algal production.
ACRONYM
ALGAESOLUTIONS
REFERENCE
ALG-01-0247-FEDER-071486 | CENTRO-01-0247-FEDER-071486
PROGRAM/CALL
SI ID&T Empresarial Copromoção – Aviso 17/SI/2019
STATUS
Active
DATE OF APPROVAL
18/03/21
START/END DATE
04/01/21 → 30/06/23
WEBSITE
www.algaesolutions.pt
TOTAL BUDGET
€ 949.613,60
EU FUNDING – ERDF
€ 663.327,82
COLAB BUDGET
€ 302.211,00
LEADER INSTITUTION
GreenCoLab – Associação Oceano Verde
PARTNERS
■ ALLMICROALGAE – NATURAL PRODUCTS, S.A.
■ ALGAplus – Produção e Comercialização de Algas e seus Derivados Lda.
■ Universidade do Algarve
PROJECT LOCATION
NUTS II – ALGARVE | CENTRO