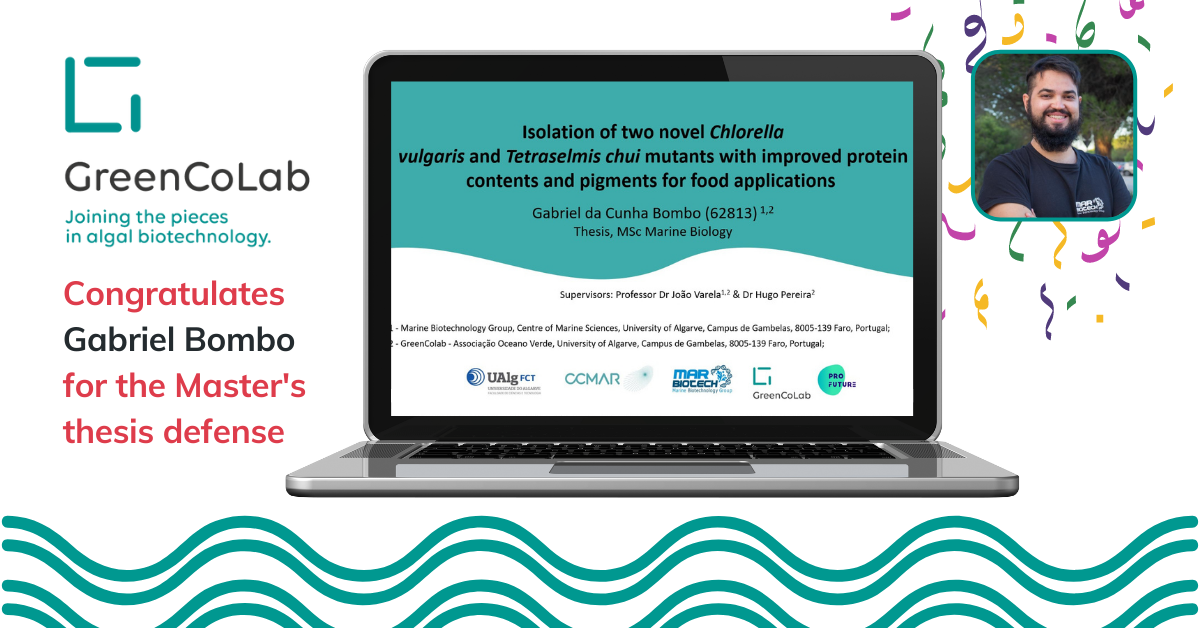 GreenColab

congratulates
Gabriel Bombo

for his successful Master's Thesis defense, last October 21st, entitled: "Isolation of two novel Chlorella vulgaris and Tetraselmis chui mutants with improved protein contents and pigments for food applications". His work was performed under the academic supervision of

Prof. João Varela

and

Hugo Pereira

in the framework of the PROFUTURE project.

His thesis focused on development for new strains for the food industry, aiming for products with higher productivity and biomass qualitty, utilizing the method of random chemical mutagenesis cuppled with herbicide resistance tests and fluorescense activated cell sorting for screening. This way the student could find and evaluate a new mutant strain of Chlorella vulgaris. Making part of the ProFuture european project, this strain will be further evaluated and industrially produced in the future.

Gabriel, who concluded his MSc Degree in Marine Biology at the University of Algarve, is currently involved in GreenCoLab's Culture Collection, namely in bioprospection, identification and isolation of new species of microalgae, establishment and aid in the maintenance of the algae culture collection.