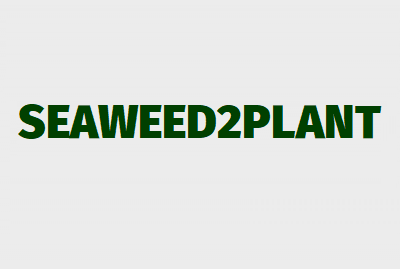 Description
The SEAWEED2PLANT project aims to create a marketing channel in the niche market for indoor plants to sell a nutrient solution (fertilizer) developed from by-products of the algae industry in Portugal, as such contributing positively to the efficiency of resource use, in a logic of the circular economy, and also contributing to the reduction goals for inorganic fertilizers set out in the Green Deal. The project aims to take advantage of non-compliant biomasses from controlled production systems of the high value algae industry in Portugal, to develop a nutritious solution with a view to obtaining an innovative product to be marketed by Generosa startup in a niche market for indoor plants. The formulation of a nutritive solution (fertilizer) with proven action on indoor plants will be developed, later packaged in a technical and commercially appropriate packaging, properly labeled and ready to be sold. The knowledge and industry held by the members and team of GreenColab, as well as access to the various facilities and technologies implemented within their collaborative dynamics gives them the ability to develop a formulation of an algae-based product with proven action in indoor plants. The deep knowledge that startup Generosa has of the target niche market and respective segment gives it the knowledge necessary to prototype an appropriate packaging for the commercial product, considering technical, economic and branding criteria. As a result of the SEAWEED2PLANT project, companies producing algae now benefit from a new commercial channel for by-products of their activity that, due to the small quantities to which they are produced, are not economically viable for the production of fertilizers for agriculture, but which can find it in the niche market for indoor plants where the startup Generosa operates. Startup Generosa obtains an innovative and commercially competitive product for the fast-growing indoor niche market.
ACRONYM
SEAWEED2PLANT
REFERENCE
EEA.BG.SGS1_2.005.2021
PROGRAM/CALL
EEA Grants
STATUS
Active
START/END DATE
01/02/2022 → 31/01/2024
WEBSITE
https://generosa.pt/seaweed2plant/
TOTAL BUDGET
€ 187.258
COLAB BUDGET
€ 82.395
LEADER INSTITUTION
Generosa – Comércio e Serviços, Lda.